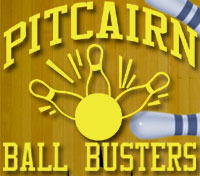 The Pitcairn Ball Busters is a 40-player, 8-team league that bowls at Lokay Lanes in Monroeville, PA.

The league runs every other Saturday for 18 weeks, typically beginning on the first Saturday after Labor Day and ends in May.

You can begin practicing around 5:45PM, and bowling starts at 6:00 sharp.